Enjoying Sunsets in San Clemente Coastline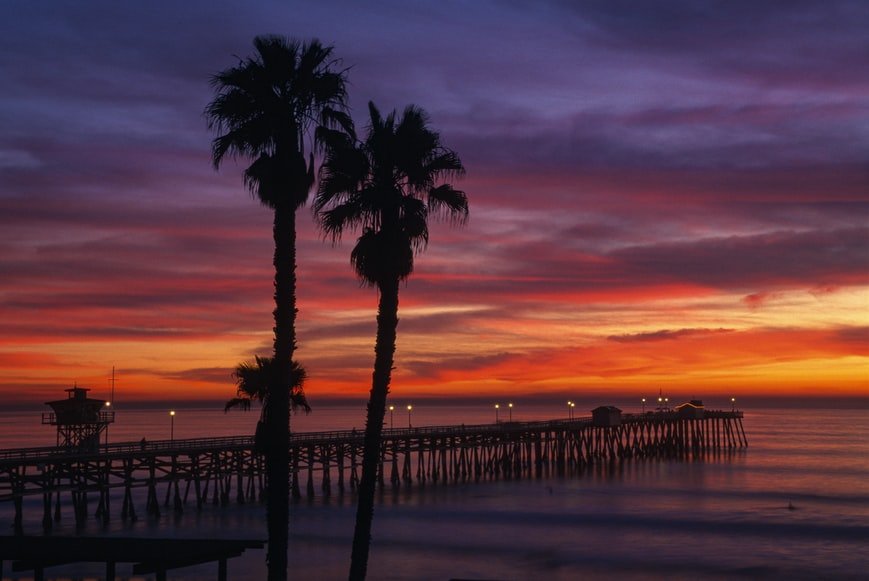 They say the best things in life are for free just like love, family, and SUNSETS! It's one of nature's gift to humankind we all love. Sunsets have this magic that'll make you feel magical and at peace.
San Clemente offers one of the best views of sunsets in Southern California. Aside from perfectly good weather throughout the year, the city is blessed with some of the best beaches in Orange County. These trail of beaches offer more than just swimming and watersports. The coastline is also the best spot to enjoy sunsets in San Clemente.
To fully enjoy this spectacular event, make sure to bring your camera and capture nature's gift to your eyes.
Not sure on how to make the most out of the magnificent sunsets in San Clemente? Count on us to help you plan out the best and memorable sunset-viewing experience in the Spanish Village by the Sea.
Where's the Best Coastline in San Clemente to view sunsets?
I can say that any coastline in San Clemente can be your best spot for sunset viewing. But if you're new in town, you may not be familiar with the city. So I suggest you read on below to find the perfect place for you to witness nature's beauty as it sleeps.
Trestles Beach Coastline
Trestles Beach usually gets crowded by surfing enthusiasts. But when evening comes, people would come here and just be dazzled with the beauty of sunsets. If you want, you can go here for surfing or swimming and wait for the pleasant show you're about to see.
North Beach Coastline
At the beginning of the San Clemente beach trailhead is the North Beach. Park at the train station lot and find your best spot on the beach and wait for the time the sun kisses the horizon.
Corto Lane Beach Coastline
Corto Lane is one of the well-loved beaches in San Clemente. You can spot it near the San Clemente Pier and is an excellent place for bonfires at night. If you plan to experience a campfire with your friends here, you'll be lucky enough to have a VIP seat to a beautiful sunset.
San Onofre Beach Coastline
San Onofre is best known for its surfing spots (Uppers, Middles, Lowers, etc.), but that doesn't mean you can find a comfortable place to wait for the sunset. Sit comfortably as you wait for one of the most magnificent views you'll ever see in your whole life.
San Clemente State Beach
When you plan for a beach camping, San Clemente State Beach should always be on your top list. Imagine setting up tents or mobile homes while waiting for the sunset. It would be one of the awesome things nature will show you.
Mariposa Beach
Mariposa Beach may be small, but there's no excuse to view an incredible and romantic sunset here. It also has a good view of the famous San Clemente Pier. If you're looking for someplace quiet and not too crowded to view sunsets, Mariposa Beach could be your place to go.
Where are the other perfect places in San Clemente to enjoy sunsets?
Avenida Salvador

. If you have extra time, you can go on trekking to the Avenida Salvador. You can hike with your friends or with your loved one. On the top, you can get the perfect view of the sunset and all of San Clemente.
San Clemente Pier. One of the favorite spots for sunset viewing is the San Clemente Pier. Chill the remaining hours of the day while walking on the pier and enjoying the sunset.
---