Retirement at San Clemente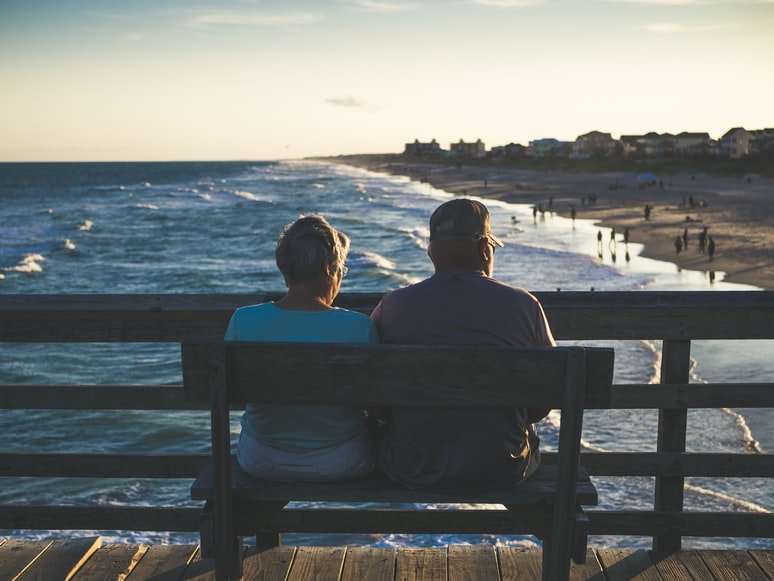 San Clemente is famous for its small-town feel and world-class local surfing scene. Some people would say that it's a city that best fits two kinds of people. One, those who want to enjoy the humble beach culture lifestyle. Two, those who want to live in a suburban environment while living by the beach.
Young adults love it here for its upbeat and laid-back lifestyle. If you're one looking to retire, then this city is also welcoming for you too!
There are three main communities in San Clemente that's best for 55+ living. These places promote a comfortable lifestyle for those who need special care. Know more about retirement in San Clemente by reading on:
What is it like to retire in San Clemente?
San Clemente offers the best life by California's Pacific Coast. It's a city most familiar to people because of former President Richard Nixon's vacation home. His mansion is known today as the Western White House.
Retirees who to spend time golfing or walking on trails can enjoy these activities in the city. It's a city that mirrors Dana Point as they both offer modest and beach town-like lifestyle.
Where to retire in San Clemente?
According to Zillow.com, San Clemente has a median home value of about $962,200 in early 2019. The most prominent retirement communities in San Clemente include Talega Gallery, Colony Cove, and Bay Cliff Village.
Talega Gallery
San Clemente, CA
Mid $700s – Low $1Ms
283 Homes
55+ Age Restriction
Resale Homes Only
Standard Pacific developed Talega Gallery between 2000 and 2004. It's a premier active adult community in San Clemente that has 283 elegant detached and attached homes.
Centrally sitting on a hill-top, this gated community features luxurious homes for adults age 55 and up. It's part of the master-planned Talega neighborhood, but it offers its own community activities and recreation center.
Residents can enjoy the Talega Swim and Athletic Club. Golfers can spend quality tee time in the nearby 18-hole Talega public golf course.
The 18-hole, par-72 Fred Couples Signature circuit welcomes golfers of all skill levels. Up to two pets are allowed for every household. Trash, sewer, and landscaping services are available here.
Colony Cove
San Clemente, CA
Mid $600s – Low $700s
179 Homes
55+ Age Restriction
Resale Homes Only
Colony Cove is an intimate and popular 55+ community sitting in the banks of the Pacific Ocean in San Clemente, CA. It has a clubhouse with an outdoor pool. Nestled just steps away from the beach, Colony Cove also has nearby restaurants and shopping sites. It's also just a short drive away from Los Angeles and San Diego. With its179 attached and single-family homes, residents can enjoy unobstructed views of the beach. Most of these homes feature a fireplace, granite countertops, and a patio.
Bay Cliff Village
San Clemente, CA
Low $500s – Mid $700s
28 Homes
55+ Age Restriction
Resale Homes Only
Bay Cliff Village features a fantastic beach living with its low-maintenance homes. It's a small community that encourages residents to get to know their neighbors. There's a small clubhouse fit for gatherings. With only 28 single-family homes, this community is best for those looking for a tight-knit community living. These homes were built in 1962 and 1963 by Douglas Construction. The company designed this place for a low-maintenance lifestyle. The resale home today features mature and lush landscaping and different owner-chosen upgrades.
What is unique about San Clemente
San Clemente is one of the country's top surfing destinations. It has a lively downtown vibe and lovely beaches. Retirees tend to love this place for its fantastic weather and magnificent sceneries.
When it comes to shopping, it is Old City Plaza welcomes those who wish for a fantastic shopping and dining experience. One of the entrances to Camp Pendleton also sits in this city.
Who will love retiring in San Clemente?
Real estate in San Clemente is expensive than most of the cities in the country. People who want to maintain a luxurious and satisfying sunset years love it here. Leisure and services mainly boost the local economy here. As it sits between Los Angeles and San Diego, this Orange County city offers a fantastic location along the Pacific Coastline.
The crime rate in San Clemente is about one-third of the national average. It's a relatively safe community for retirees. Medical facilities like San Clemente Hospital and Medical Center are here. Emergencies can be handled relatively well anytime.
Various major airports sit within a short drive from San Clemente. Some trains go through the town with service to San Diego and LA.
---