San Clemente Beach Rules and Laws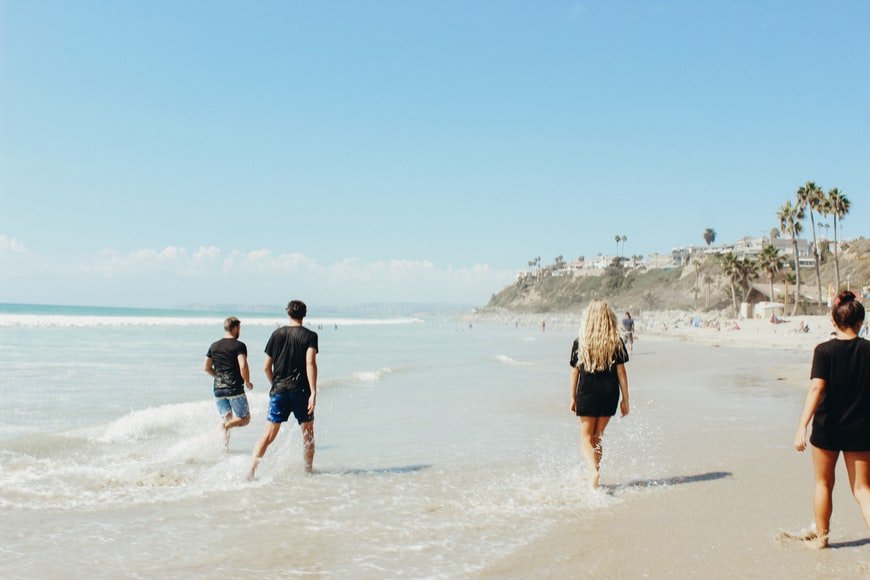 San Clemente is a place where beaches, foods, and cultures are in abundance. When there are things in abundance, it is normal to impose strict rules and laws. This principle applies just the same with San Clemente beaches.
San Clemente has long preserved its beaches and its attractions. They have strict rules and laws to protect them. So here are some of the San Clemente beach rules and laws that every tourist should take note.
Never disturb nor destroy natural resources.
There are principal attractions like natural sceneries, plants, and animals in state parks. While these attractions are important parts of the ecosystem, they're also protected by strict Federal, State,
and Park laws. Disturbance, vandalism or destruction of these principal attractions are prohibited.
The Second Amendment is not applied here.
Loaded firearms or deadly weapons aren't allowed. Possession of loaded guns or air rifles is strictly prohibited.
Keep those fires away.
There are designated areas provided where you can use fire. Any activity that uses fire/flame can only be done in these areas. This rule is necessary to prevent disastrous fires. It's also the responsibility for every visitor to be extra cautious in handling any flammable material. Fireworks are also prohibited.
Keep guard of your pets.
Pets, including cats, must not be turned loose in park units. All animals, except grazing animals, must be physically controlled immediately. Your pets must be leashed no more than 6 feet. If not, they can be confined in an enclosed vehicle, tent or pen. Park unit authorities will expel visitors with vicious, dangerous, noisy or disturbing animals.
Keep voices and noises to a minimal and tolerable level.
Noise coming from engine driven electric generators which may cause disturbance to others may be operated only between the hours from 10:00 a.m. to 8:00 p.m. Loud and disturbing noises are prohibited at all times.
Keep your vehicles in a designated area.
All vehicles must be confined to designated roads or areas. Blocking parking spaces is prohibited. This is common sense.
Garbages should be kept in an orderly manner.
Garbages, this includes cigarettes, bottles, ashes, paper boxes, and other rubbish, must be placed in its designated bins. Leisure will be promoted to a higher level if the parks are clean, tidy and free from litter.
Clean up after yourselves.
Just like how your mom would nag you of cleaning up your mess. Clean up after yourselves so that other visitors may enjoy the beauty of San Clemente beaches.
Frequently Asked Questions when You Visit San Clemente Beaches
Do San Clemente beaches have beach concessions?
Yes. Apparently, there are a few concessions that visitors can enjoy. San Clemente beaches have privately contracted concessions serving beach patrons. They're conveniently located at:
North Beach
On the pier (3 concessions)
T-Street.
Note: You have to make a call for their hours of operation.
These are the privately contracted concessions you can choose from:
Fisherman's Bar & Restaurant
(949) 498-6390
The Crab Pot Restaurant and Beach Eatery
(949) 498-6390
T-Street Surfer
(949) 492-2205
Are there any activities that are illegal on San Clemente beaches?
Yes. There are plenty of things that you aren't allowed to do while visiting any of the beaches in San Clemente.
Here's a summary of some San Clemente laws that can apply to any City Beach. On San Clemente beaches, the following are prohibited:
Consumption of alcohol or possession of opened alcoholic beverages
Dogs
Smoking
Glass containers
Public nudity
Disturbing amplified sound
Motorized vehicles
Camping overnight
Jumping or diving from the pier
Overhead casting on the pier
Removal of sand from the beach or digging holes greater than two feet
Any activity dangerous to the public, most especially on crowded days, may be prohibited in the discretion of the lifeguard.
Riding of bicycles on the asphalt area extending from north and south of the base of the pier is prohibited at any time.
From June 15 through Labor Day, Riding of bicycles is prohibited on the beach trail between the pier and the wooden bridge at Trafalgar Canyon.
For a complete list of laws, you may contact the City Clerk at (949) 361-8301.
For specific questions, you may contact the Marine Safety Division at (949) 361-8219.
Are activities that use fires or barbeques allowed on the beach?
Fires are allowed, but they must be set in self-contained barbeques or fire pits only. When you dispose of your hot coals, they must be in the fire rings only. Do not dispose of them in trash cans. They may start fires.
What are the operating hours of the beaches and pier?
San Clemente beaches and pier are open from 4:00 am and operate until midnight.
How much does parking on the beach cost? Where and when do you charge?
All parking rates at San Clemente beaches are $1.50 per hour for those designated on the back of the meters.
You can avail of annual parking permits. They're available at the Utility Billing Counter at San Clemente's City Hall.
Where can you park your vehicles at San Clemente?
The City of San Clemente has 6 primary parking areas near the beach:
Calafia. Located on the street near the State Park Entrance, metered. Open from 9am – 6pm.
Camino Capistrano. Located at Poche, metered. Open from 9am – 6pm.
North Beach, metered. Open from 9am-6pm
Linda Lane, metered. Open from 10am-5pm
Pier Bowl, metered. Open from 10am-5pm
T-Street, metered. Open from 9am-7pm
That was a quick recap of San Clemente beach rules and laws. Take note that these rules and laws are equivalent to a criminal offense. They exist because the government of San Clemente wants to preserve the beauty of their beaches not only for the present and future generations. One thing you can do is follow the rules and regulations. Not only that you can enjoy your beach vacation, but you're also helping the community.
---