Easy Romantic Recipes in San Clemente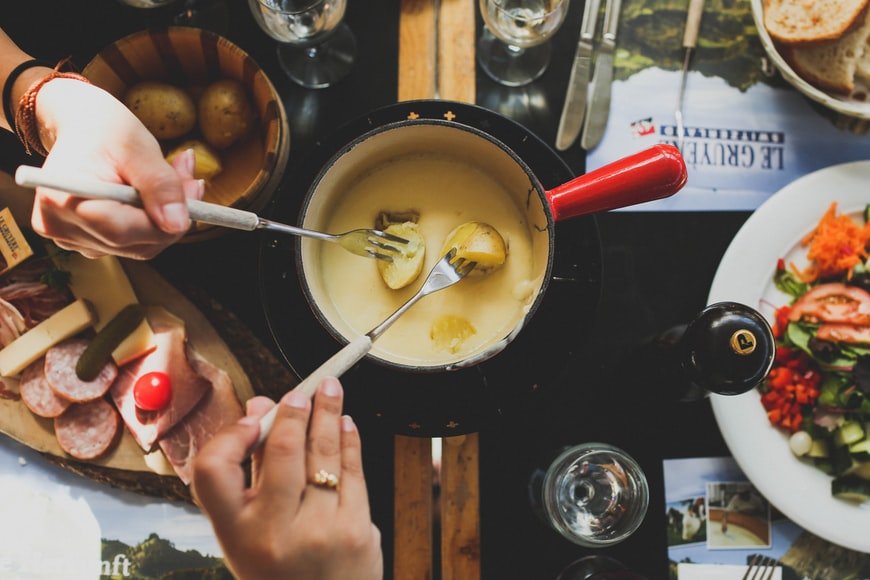 Show your love to your partner in many ways. Offer gifts or go on a date night to a fancy restaurant in San Clemente. Well, you don't have to spend much to show your love to your loved one. Sometimes, the best and the most romantic thing you can do is make a homecooked meal for you and your significant other. Make his or her day special in the comfort of your home.
To give you ideas on what you can cook for your loved one, here are 3 easy romantic recipes in San Clemente. Don your apron and prepare your cooking tools. You're about to make easy and delicious meals that you can serve at any time of the year.
Recipe 1: Deliciously Easy Swiss Cheese Fondue
Ingredients:
¾ cups white wine
1 tablespoon corn starch
16 ounces of Swiss cheese (shredded)
Pinch of salt
Food to dip in this delicious fondue recipe
Cooking Directions:
In a bowl, mix ½ cup white wine with 1 tablespoon cornstarch.
Heat the mixture over low or medium heat until it gets thick. If it's too thick, add a little white wine.
Then, add the shredded Swiss cheese into the mixture, ½ cup at a time. Gently mix until the cheese completely incorporates in the mixture. If it's too tight or elastic, add more white wine.
Season with salt and serve with love!
Recipe 2: Yummy Chicken Pot Pie
Ingredients:
1 rotisserie chicken (deboned and shredded)
1 bag of frozen mixed vegetables
2 tablespoons olive oil
¼ cup all-purpose flour
½ cup butter
1 can (16 oz) chicken stock
1 pint heavy cream
Fresh thyme
Salt and pepper to taste
Frozen pie crust
Cooking Directions:
Preheat oven to 350 °F (177 °C).
Thaw the frozen pie crust and set aside.
In a pan on medium heat, add 2 tablespoons of olive oil and the frozen mixed vegetables.
Cook until the vegetables become soft and tender. Then, remove from the pan.
Create a rue by adding the butter and ¼ cup flour to the pan. Whisk until the mixture turns into light golden brown. Then, add in the chicken stock while continually whisking to prevent the formation of lumps.
After the stock mixes thoroughly, add the chicken and vegetables. Mix to combine the ingredients.
Add in thyme, salt, and pepper.
Then add the heavy cream.
Put the cooked dish into an oven-safe pan and allow it to cool for a few minutes. Once slightly cooled, cover the cooked ingredients with the pie crust and brush the pie crust with olive oil.
Bake the pot pie in the oven for about 30 minutes until the pie crust is light golden brown.
Remove the pot pie dish from the oven and let it cool for about 5-10 minutes.
Serve hot and enjoy it with your loved one!
Recipe 3: Mouth-watering Chocolate-Covered Strawberries
Ingredients:
10 fresh strawberries
1 bag (12 oz) dark chocolate chips
1 pint heavy cream
Cooking Directions:
Put the heavy cream in the microwave for about 2 minutes.
Remove from the microwave and add in dark chocolate chips.
Mix gently until the chocolate chips melt completely.
Allow the cream and chocolate mixture to sit for 5 minutes.
Dip the strawberries into the chocolate mixture one at a time.
Place the chocolate-covered strawberries on the wax paper until the chocolate sets.
Serve and enjoy this delicious dessert with your loved one!
So, there you have our easy romantic recipes in San Clemente! You don't need to spend more in your effort to have the best romantic dinner with your loved one. These delicious recipes will surely be the best date night ever!
---