Shopping Guide to Downtown San Clemente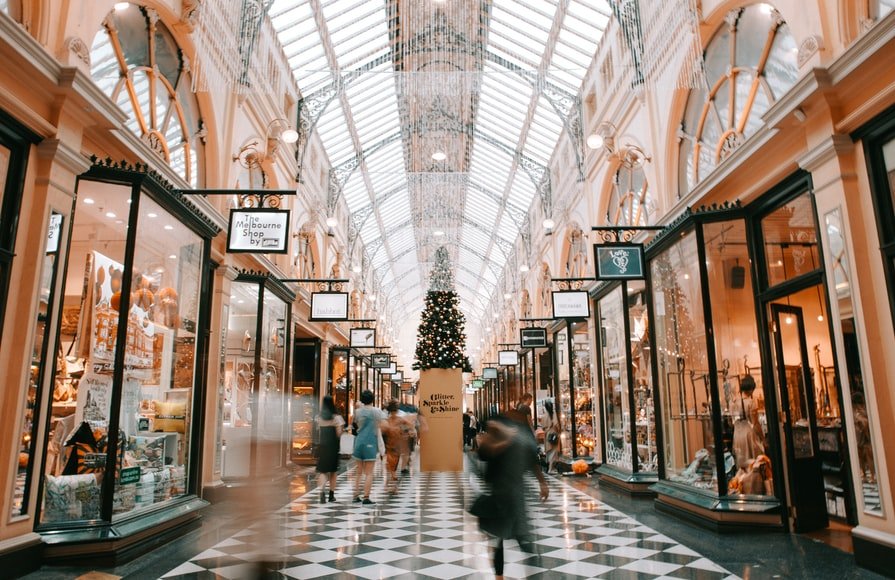 Being a tourist doesn't only have to be about visiting tourist attractions and historical spots. When visiting Orange County, going to malls and various shops in the city can be part of the itinerary. Whether you're out for a shopping spree or enjoy window shopping, a shopping guide to downtown San Clemente will always be handy.
Shops you can find along Avenida Del Mar
Going places include visiting shops, too. In San Clemente, you can find various shops, especially in downtown San Clemente. The entire stretch of Avenida Del Mar has different shops offering multiple valuable items for both tourists and locals.
When you go to downtown San Clemente, you'll be exploring while walking around the streets. Plus, other top attractions like the pier and beaches are just a short walk from the shops.
Get your day right off these shops in San Clemente. You can have brunch at Avenida Del Mar. This area offers a lot of brunch spots. To name some dining places here, you can find the Cellar, Pierside Kitchen & Bar Cafe Mimosa, and North Beach Ellie's Table.
Restaurants in downtown San Clemente offer plenty of options for everyone any time of the day. Pizza, Mexican, Upscale and casual dining – there's something for every street-goer.
ANGEL WINGS
Angel Wings is a women's clothing and gift store located at Del Mar in San Clemente, Southern California. It's known for being fun, fashionable, eclectic, and affordable. Find clothing, shoes, accessories, home decor, and furniture here. There's a little something for everyone.
BACKSTREET HOME DECOR
Since 1978, they continue to offer the very best in home decor, including beautiful pieces of furniture, lamps, mirrors, prints, and Old World tapestries. You can also check on
the best custom-designed silk and satin florals, trees, and foliage.
COVE
The COVE is the perfect place to start your stroll through historic downtown San Clemente. This shop is locally owned and operated. The owners are friendly to everyone. Moreover, the shop reflects a carefree culture and cozy community as this hometown is known for.
Are you looking for something light and airy, or elegant and edgy? The COVE sells brand items and accessories for stylish coastal living.
DESIGNS BY NATURE
Everything looks so timeless in Designs by Nature. Every item you find in this shop will leave you in awe.
They have a great selection of fossils and minerals. Hearin many sizes and forms– hearts, Bookends, Eggs, Spheres, Geodes, Animal Carvings, Pyramids, Obelisks, Crystals, Wandstc for the metaphysical in us.
IVY'S BOUTIQUE
Looking for fun, unique, quality gifts for friends, family, or even yourself? Visit Ivy's Boutique. They have every cute thing that you'll love.
This cozy San Clemente boutique sells stylish, high-quality accessories to go with your wardrobe. They make sure each piece in the package is protected and neatly wrapped up. The best part is that they're helping women and children in a 3rd world country have a better life.
DOWNTOWN BOUTIQUE
Downtown Boutique is conveniently located right in the heart of the Spanish village. This little shop offers everything from clothing, accessories, and custom airbrush. They also sell CBD products.
MELROSE IN THE OC, INC.
Are you looking for women's fashion clothing? The Melrose in the OC is a fantastic retailer store to go to. Every staff here specializes in fashion clothing and accessories for people of all ages and sizes.
Customers can back to this place because of their incredible fashion trends and remarkable service to their customers.
MISSY'S POP UP SHOP
Missy's Pop Up Shop offers high-quality and trendy gifts. They sell items and party goods from around the world. Since 2013, this family business has provided valuable items to their customers in San Clemente. Moreover, every customer is greeted with a warm welcome into this happy place.
The shop provides the demand for specialized products in San Clemente. They keep their stocks and items for sale updated and trending. So, if you need unique and valuable items, visit Missy's. You might find something you need here.
SAN CLEMENTE ANTIQUES & DECOR
Are you fond or antique pieces and decors? San Clemente Antiques & Decor has a tasteful blend of old and new merchandise. They offer affordable prices, too. Thirty different dealers sell items in this shop.
Vintage items and antiques can be found here. Classic furniture, estate jewelry, vintage apparel, home decor, and other priceless treasures fill this shop.
Also, expect new exciting items for sale daily. Whether it's vintage pumps or a new piece of furniture, they can guarantee that they have it. If not, you can have something quite similar to the one you're looking for.
This shop is one of the largest antique stores in downtown San Clemente. You can find its location on a famous shopping district called Del Mar Street. If you come here, you can get a one-of-a-kind shopping experience here.
OUI BOUTIQUE
At Oui Boutique, women of all ages and sizes can explore creativity and experience the true art of dressing. Timeless, eclectic, and unique – you can find dresses that suit your style and age. They also offer you style or watch you style yourself, whatever works for you. Unleash the fashionista in you – they can provide you with great advice too.
The staff at Oui Boutique wants customers to have self-confidence and uplift themselves. They have superb customer service, and they're always ready to offer full help for your fashion needs.
TRADER JOE'S
Trader Joe's is San Clemente's neighborhood grocery store. They provide amazing food and drink from around the globe and around the corner. At Trader Joe's San Clemente, you'll find unique and interesting products.
They offer goods under their labels like Mandarin Orange Chicken and Cold Brew Coffee Concentrate.
Fresh produce like milk, eggs, and meat are also available. Buy tasty cheeses, bakery items, and fresh flowers here too. Most importantly, their delicious, quality products are at the best prices.
Don't miss out visiting shops in downtown San Clemente. Need not to worry about which shops to visit. You can explore a variety of shops around the city with our shopping guide.
---