Activities Under $10 in San Clemente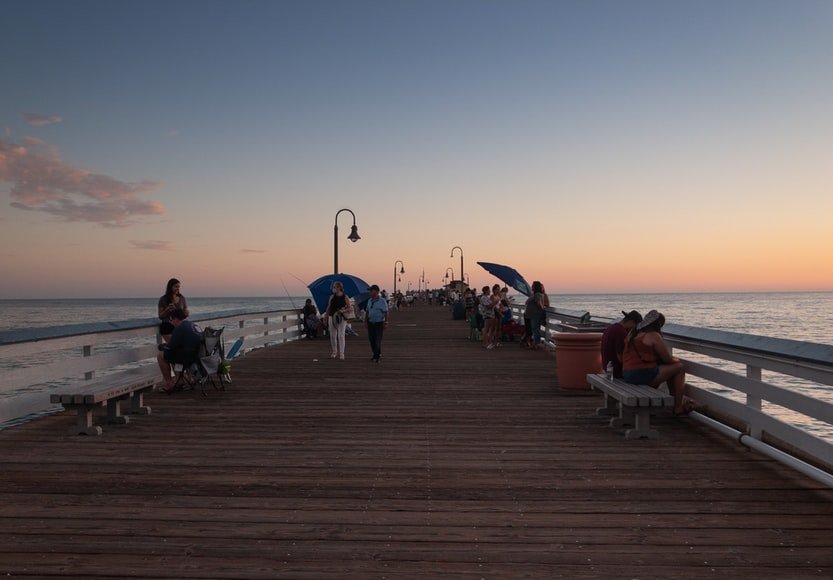 Stress can sometimes be overwhelming. Most of the time, not handling them properly take a toll on your body. This is why saying yes to a quick break is vital once in a while. Taking a short walk down a lovely beachside trail or having a dip in the pool can ease away the tension.
Now if you're worried about having to spend more dollars than you should, then ward them off.
In Southern California, you can unwind without paying much. Its cities are filled with bright coastal destinations and historic spots that can be enjoyed by everyone. Call your friends and loved ones for a quick timeout and choose from these activities under $10 in San Clemente:
1. Stroll around San Clemente Coastal Trail
Address: San Clemente oceanfront, San Clemente, CA 92675
Take a quick stroll along the San Clemente Coastal Trail. This one sits immediately beside the beach and the train tracks. Visitors can enjoy beautiful views as they walk. Most of the time, this place is crowded with strollers, walkers and dogs. This is why bikers need to be extra careful here.
Are you a fan of running? You can do it here too, by the lovely succulents and flowers. Feel the cool breeze as you enjoy your well-deserved quick break. You can then walk to the pier and have a drink then come back to the pier and continue to enjoy the entire beachside scenery.
2. Enjoy sightseeing at San Clemente Pier
Address: Del Mar Street, San Clemente, CA 92672-5301
Phone: 92672-5301
This beautiful pier stretches out in front of the quaint town of San Clemente, CA. It's a great place to enjoy fishing, watching surfers and catching lovely sunsets. This place greatly mirrors how coastal communities like San Clemente can offer extremely relaxing spots for everyone. Sit and have a hearty breakfast, lunch or dinner at the pier.. Enjoy the pier free of charge.
3. Casa Romantica Cultural Center and Gardens
Address: 415 Avenida Granada, San Clemente, CA
Phone: 92672-5233
Open from:
Tuesday – Thursday: 11:00 AM – 4:00 PM
Friday – Sunday: 10:00 AM – 2:00 PM
If you want to enjoy both San Clemente's architectural history and its coastline, you should visit the Casa Romantica Cultural Center and Gardens. It's south Orange County's major cultural institution. The gardens are well-maintained, and the house is easily accessible and open. For only $5.00, you can walk the grounds and visit the house. There's free parking and no dogs allowed. Know more about this place by calling the contact numbers provided.
4. Visit San Clemente beaches
San Clemente is marked with a fantastic coastline dotted with lovely beaches. Choose from the beautiful beaches any time of the year. Bring your loved ones to enjoy swimming, surfing or sunbathing. There are beaches like the San Clemente State Beach that offers strange sand hills, perfect for challenging exploration. Some beaches are better than the other so feel free to hop from one area to another.
5. Get to know surfing at Surfing Heritage and Culture Center
Address: 110 Calle Iglesia, San Clemente, CA
Phone: 92672-7502
Open from 11:00 AM – 5:00 PM
This Surf Museum in San Clemente features a timeline of the evolution of the surfboards. Its gallery has up to four exhibits throughout the year. Come here with family and friends. Enjoy getting to know the history and culture of surfing. Not a fan of this water sport? You might become one when you visit this place! There's no charge for regular admission. Donations will be welcome and will be much appreciated. There's also a gift shop here. Choose a souvenir that could encapsulate your wonderful experience in this museum.
6. Take a dip at San Clemente Aquatics Center (SCAC)
Address: 987 Avenida Vista Hermosa, San Clemente, CA
Phone: (949) 429-8797
Do you fancy a quick dip for your short break? Then head to San Clemente Aquatics Center. This facility is for everyone who wants a day of fun in the water. Kids, adults, and seniors are all welcome here. Entrance fee only costs less than $10. If you're a resident in the neighborhood, then you can enjoy the Resident Discount. Note that proof of residency is needed. Below is the SCAC fee guide for daily pool use:
| | | |
| --- | --- | --- |
| | Resident | Non-Resident |
| Youth (0-17 years) | $2 | $6 |
| Adult (18-59 years) | $4 | $8 |
| Senior (60 years +) | $2 | $6 |
7. Be adrenaline-filled at San Clemente Skate Park
Address: 241 Avenida La Pata San Clemente, CA 92673
Have you been a skateboard fan back in the days? How about picking up this activity again and get that adrenaline going. This 14,000 square foot skate court welcomes every skate enthusiasts from across the city. It's an unsupervised park that offers free use of the space for the general public. It's open daily from dawn to dusk. Note that every Friday morning is its maintenance schedule (8:00 a.m. to 10:00 a.m.). Come here in your safety gears like helmet, elbow and knee pads. Aside from this skatepark, you can also visit other San Clemente Parks!
Enjoying a day free from your usual routine is an excellent way to relieve stress. The best thing about being in southern California its vast array of cheap activities. Choose from the activities under $10 in San Clemente and get that day of fun without spending much.
---